The Initial Design Consultation
Avant Gardens will schedule a design consultation at your home or office and offer suggestions to pull the room together, to give it a finished look, to blend different styles together or maybe just add some color and "life" to a room.
First you look through our portfolio for ideas, then we will take pictures and measurements to keep walks ways free, to accent high windows or art, etc.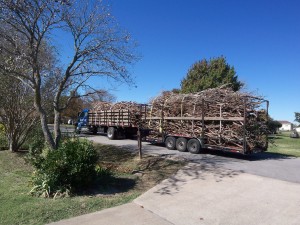 In some cases we can provide you with the pictures taken with drawings on them so you can actually have a representation of what the room will look like with the new product; a basic Before & After. Once the decisions are made we go back to the studio and start the creating.
How They are Built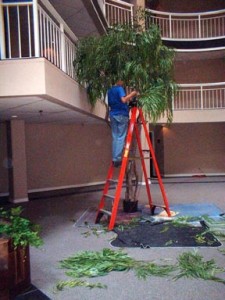 Avant Gardens "imitates nature" by using real tree trunks, choosing the right sizes and shaped trunks from several hundred in stock to get the right combination of trunks for your perfectly shaped tree then drill and glue the silk branches at just the right areas to create the tree to specifications from our consultation, pictures and measurements.
For home, office and especially commercial work, our designs and suggestions will include being "People Proof". Heights that don't interfere with people walking by, or being obtrusive in aisle ways or blocking views, and where curious little hands won't be a problem.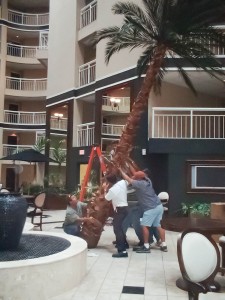 The same attention to detail is given to our floral designs. We gather the right colors, styles, shapes and containers.
The Installation Process
Upon delivery, Avant Gardens will set everything up with any last minute touches or changes (because sometimes you just have to SEE it to decide!). The designer for both the trees and the florals does the delivery so the final touches are perfect.