Imitating Nature… with the Perfect, Flickering Candles!
This month I am happy to tell you about a new home décor accessory we have added to our line of products.
You have all seen battery operated candles before, but this one is more life-like than any we have found before. You will want to touch this flame! It's the only way to know it isn't real.
No flickering bulb hidden down into the candle--We show off that moving flame at the top of the candle where it can be seen. Set the mood around your tub while relaxing and your "instant spa" will have you mesmerized. A dinner table set with these will make even leftovers a special occasion.
This is the perfect candle for that outdoor party or an intimate evening. I don't think I am exaggerating when I say...this candle that will change your life. Take a look and watch the video and let me know what you think!
---
Life-like Flickering Candles
Life-like Battery Operated Candle with Flickering Flame
New technology flame actually moves and flickers and will have you mesmerized. Ambiance to the max!
This display shows set of 3 Glass candle holders (5"x8", 5"x10" and 6"x7"). Two different size ovals and one round.
The unscented Ivory candles are 3" hi x 1-1/2" wide pillars with a control on the bottom for on - off and 5 hr. timer.
Remote control turns candles on and off for hard to reach places. No matter how many candles you have, only ONE remote is ever needed. Works on all sizes of our candles.
Candles are shown hanging from a bronze metal display branch to hang indoors or on your covered patio. The branch's holder swivels to position so you have directional abilities.
(Each candle requires 2 AA batteries - not included)
FULL DISPLAY SET includes: 3 candles, remote, 3 globes and hanger.
All this ambiance for $147.
Items sold separately:
Globes - $12.95 ea.
Candles - $25.00 ea.
Remote - $6.00
40" x 17" bronze metal display branch $32.00
Total for all 8 items: $151.85, but I've made them available for YOU in set for $147.00!
---
Imitating Nature… with the Perfect, No-Care Patio Plants!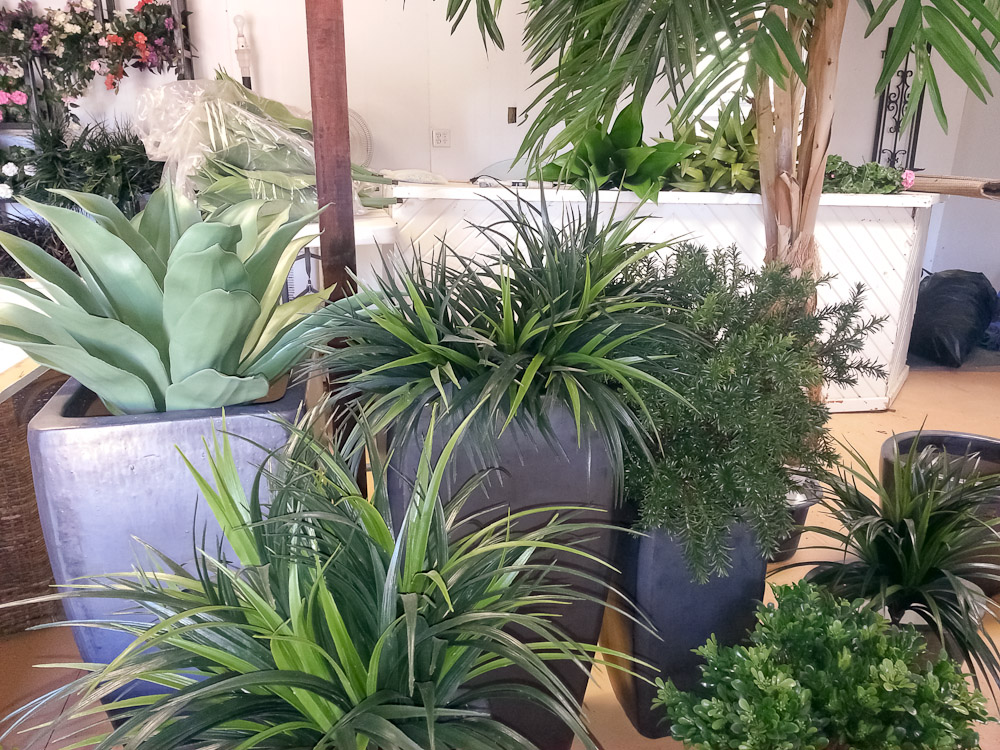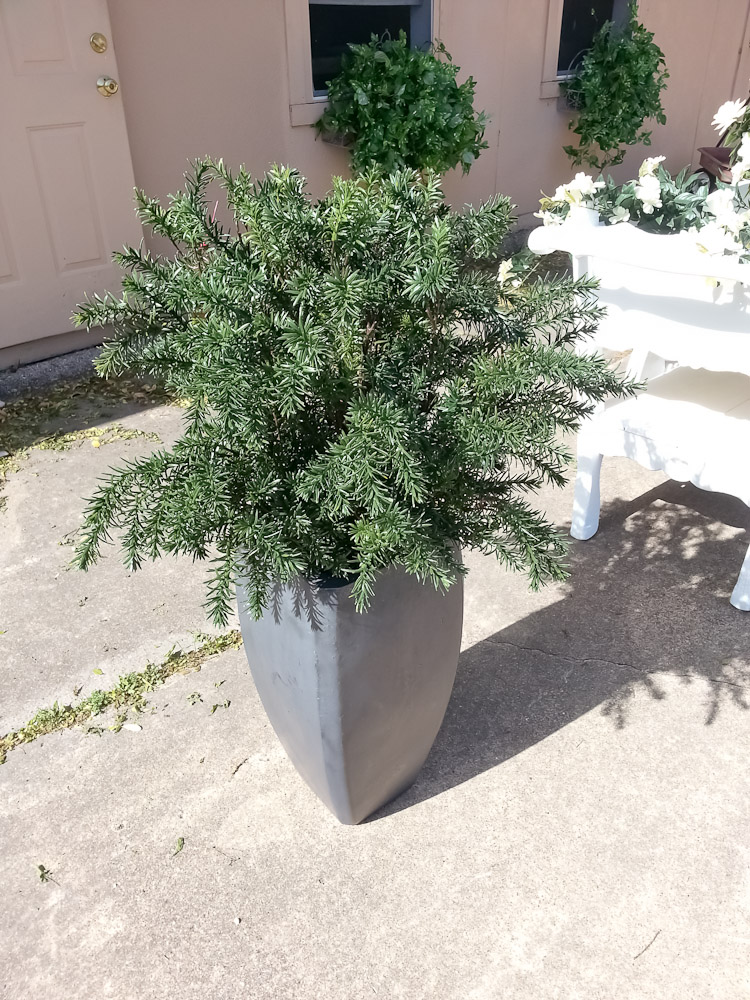 Avant Gardens of Silk carries a variety of artificial plants and flowers to accent your outdoor patio needs.
Live plants can be so difficult to keep especially in the hot Texas summer. Our replica plants require very little maintenance; are impervious to pests and weight considerably less. Our outdoor plants blend beautifully with live foliage too.
Our proprietary material has a 5 year fade warranty. Our Polyblend® plants are so hardy and versatile they have been installed on the Las Vegas strip.
If you have containers that you would like to use, we can fill those empty pots with our plants or you can choose from a variety of containers.
Visit the Outdoor Patio section of our website for more ideas and details.
---
Flowering Impatiens Bush
30 inches long with 16 flowers and a thick bush of leaves.
Choose between white, coral, fuchsia, purple or pink.
Regular Price: $85
Special Price: $65
Fun Fact: There are many kinds of impatiens flowers (sometimes misspelled as "impatience" or "impatients"). Impatiens grow more colorfully than a painter's palette. They are native to tropical Africa and easily damaged by frosts. Imagine having life-like impatiens in your yard all year round with an impatiens bush created just for you.
---
Double Agave Bush
With large broad leaves, these artificial succulents mix well with a variety of live plants.
Each plant is separate.
Regular Price: $329
Special Price: $249
Fun Fact: The agave plant is native to the Southwest and Mexico and is also known as the century pant, a first cousin to hosta. It is a common misconception that agaves are cacti, which they are not, nor are they closely related to Aloe whose leaves are similar in appearance.
---
Cycus Palm
This palm is UV protected and supports a crown of dark green leaves that can vary in fullness on a thick natural wood trunk.
Prices start at $299
Fun Fact: The Cycus palm is a very unusual and popular ornamental also sometimes called the Sago Palm. A rugged trunk, topped with whorled feathery leaves and is actually related to conifer and Ginko trees - all cone bearing plants which trace their origins back to the ancient flora of the early Mesozoic era. Cycads have changed very little in the last 200 million years.
---