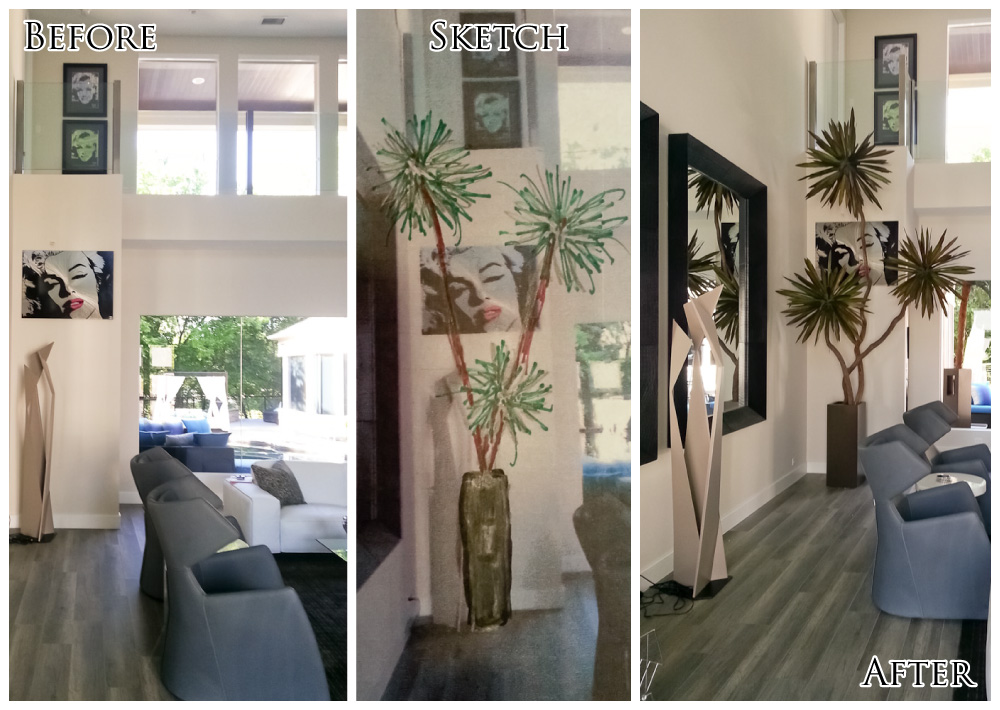 Ask us about our new service where you can send in a picture of your room and we will send back suggestions and costs for layout and accessories.
Email the pictures of your room for NEW ideas on accessories or Rearranging the room to arrange@avantgardensofsilk.com
Send more than one angle, and an overall full a shot of the room as possible.
Give a description or any info you feel necessary for us to give the best ideas.
Let us know if there is a special use for the room, any heavy traffic, and favorite colors, whether in the room already or you would like to add to the room.
Mark or let us know at least three measurements. Top of a table height, window height, size of the picture on the wall and how far up off the floor the bottom of the picture is. Any main item sizing gives us the correct dimensions to work with.
If you want to change the room around for an all new feel, send as many pics as you can of the main items that you want to use.